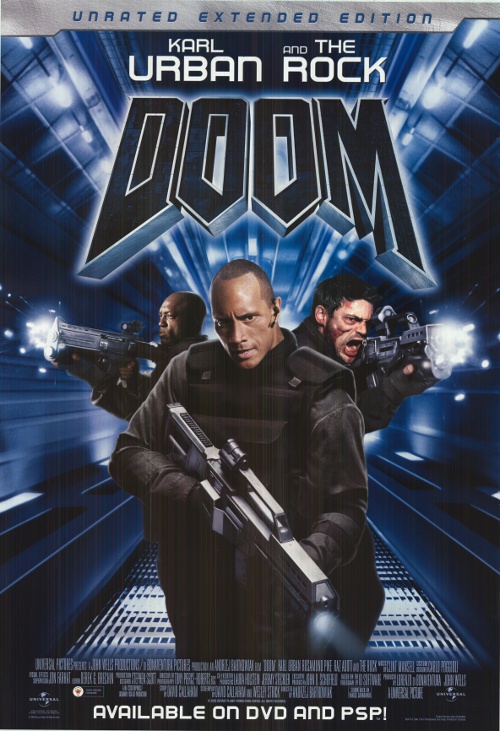 SPELFILM #4!
Jonas Högberg & Anders Hultqvist gör sig redo för en riktig helvetestur i veckans avsnitt av Pod Hard - och blir djupt besvikna när dödsriket visar sig vara portat från filmversionen av Doom.
Större delen av filmen går tyvärr ut på att The Rock och Karl Urban smyger runt i nedsläckta korridorer utan mål och mening. Ja, gillar man fetch quests i spel kommer man gilla Doom.
I övrigt kan noteras att det bajsas när skiten träffar fläkten, allt bara krånglar hela tiden, en McTiernan-koppling dör, Karl Urban kan bära upp en närbild, The Rock genomgår en Cactus Jack-period, ett monster får stryk av en Bill Duke-look-a-like som svingar en pc som en slägga, en muterad Carmack blir fångad i en dörr och får dropp medan filmens beryktade förstapersonsvy-scen har fått the Hitchcock-treatment.
"Big Fucking Gun."