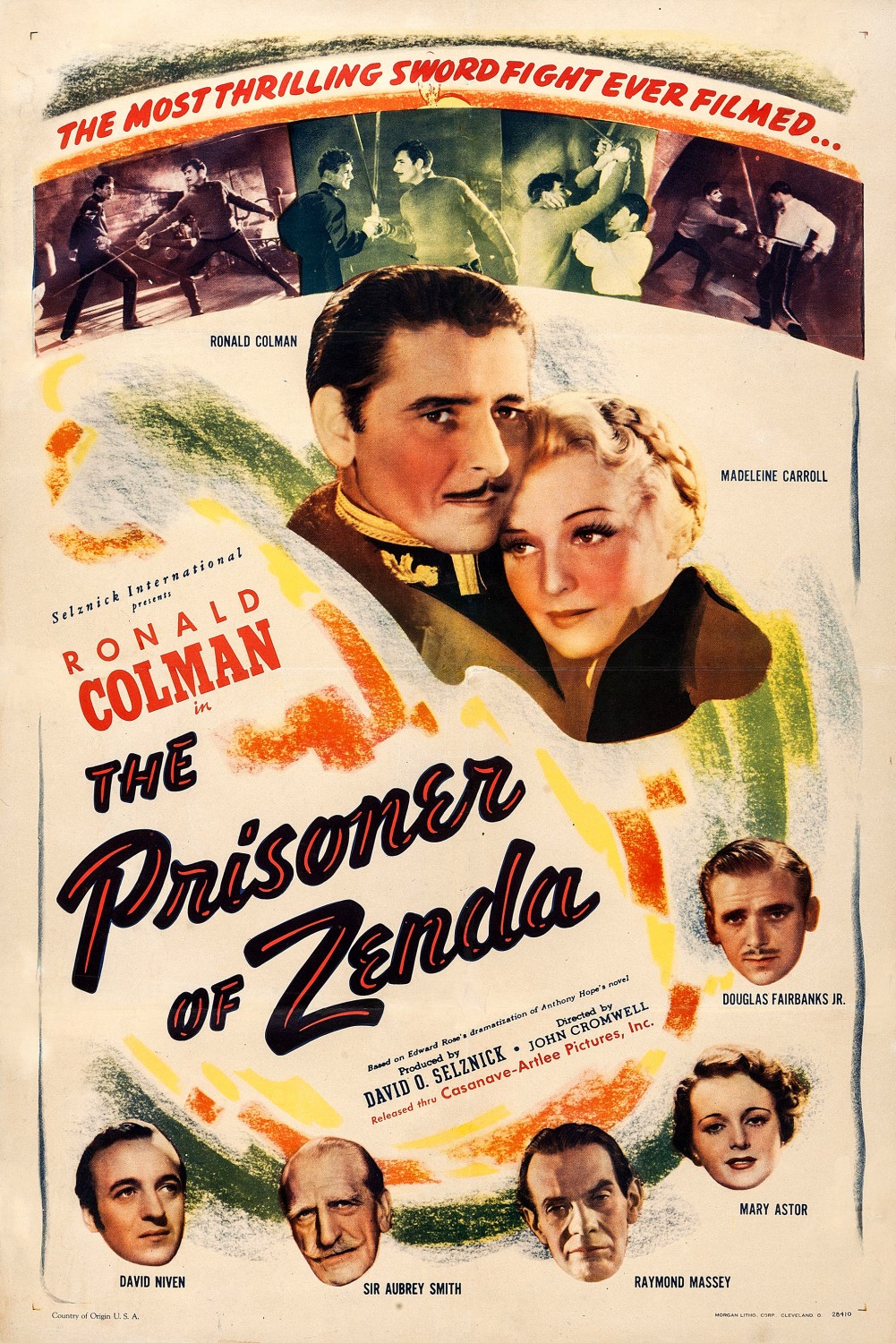 Pod Hard is back... with another swashbuckler?
Well, yes. But don't worry - The Prisoner of Zenda absolutely nails a key aspect of action films: the banter. The swordplay is okay at best, but the relentless and poisonous banter between Ronald Colman and Douglas Fairbanks Jr is simply tops.
Jonas Högberg & Anders Hultqvist discuss slippery handshakes, the opposite of baby skinned David Niven, how to hold a cigarette like a nazi officer, elevator gazes, the framing of castles and a geezer going down on his own mustache.
Kick yourself in the garden and get back in.
"Touché, Rassendyll! I cannot get used to fighting furniture - where did you learn it?"