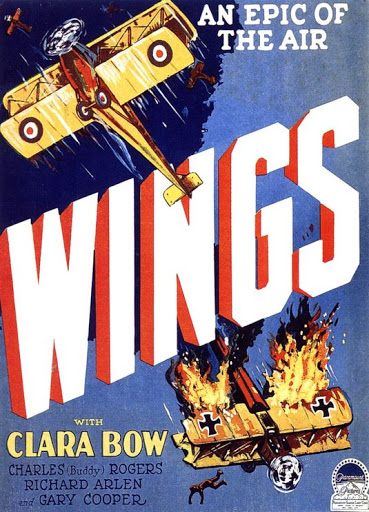 Up, up and away!
Jonas Högberg & Anders Hultqvist reach for the sky in this episode of Pod Hard. The first ever Oscar-winner for best picture, Wings, soars high above the rest of the action films of 1927 with spectacular dog fights, ingenious camera movements and daredevil movie making at the forefront.
The film also include a (serial) killer impression of Crispin Glover, a bromance turning gaymance, an American flag on a trembling biceps, Clara Bow playing hide and seek with German bombers, Hayao Miyazaki-clouds shouldering set pieces, two swanky butts moving away from camera and bubbles. Lots and lots and lots of bubbles.
"H'ray for bubbles!"